Posted by Tony on 27th Jan 2021
Rada Cutlery has been providing customers the best value of kitchen knives, seasonings, dip mixes, and more for their dollar - 100% U.S.A. Made In in Waverly, Iowa!

---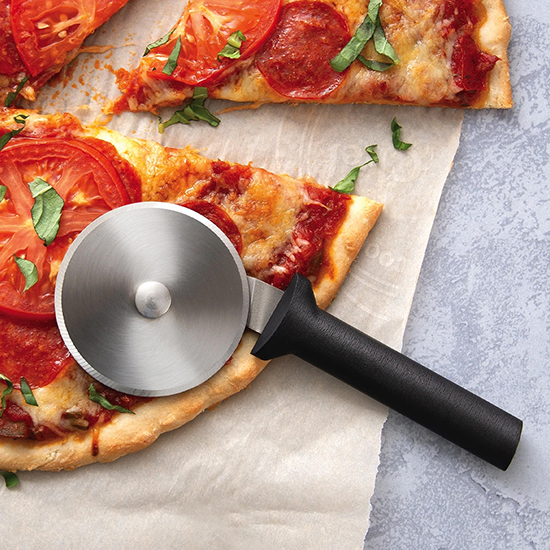 The Pizza Cutter cuts frozen, homemade and delivery pizza.
Silver or Black handle. Wheel 3", overall 7 5/8"
If you are looking for a great pizza cutter that easily slices every time then you need the Rada Cutlery Pizza Cutter. This pizza wheel can easily cut through all types of pizza ranging from frozen, homemade and carry-out.
---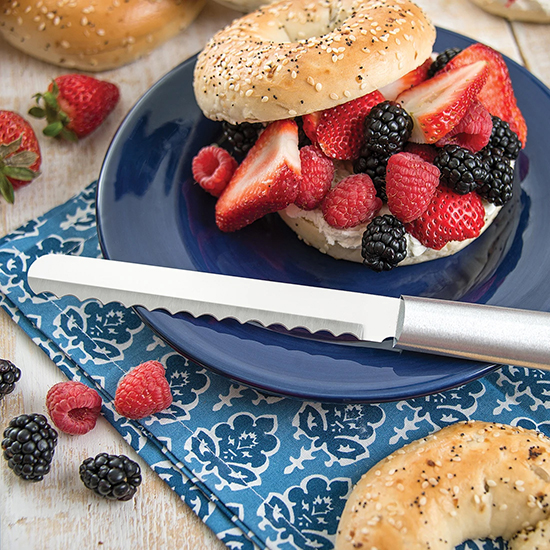 Using the Bagel Knife puts you a cut above slicing bread with an ordinary knife. It features a stainless steel blade with a wide, double-sided serrated edge, rendering it ideal to cutting through baked goods. You will eagerly use the Bagel Knife on bagels, muffins, and cakes, its serrations are well-suited to an array of everyday cutting tasks. The surgical-quality blade easily cuts through the outside of harder bagels and baked goods, meaning that you can have your favorite baked goods perfectly sliced every single time!
The Rada Bagel Knife is an absolutely indispensable utensil not just for bagel lovers, but for those who cherish baked goods of all kinds!
---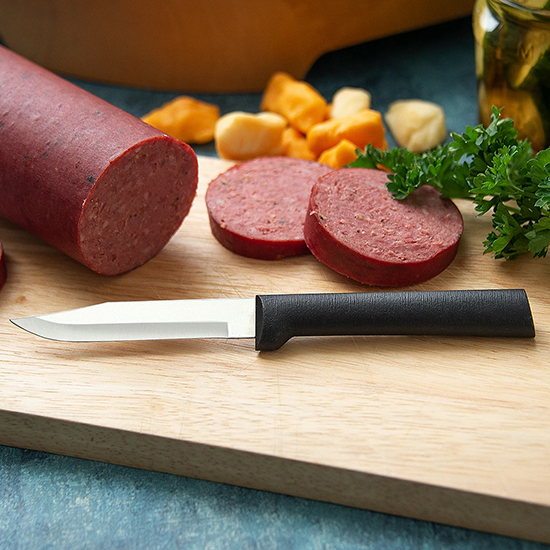 One of the best knives to slice and cut fruits and vegetables.
Silver or Black handle. Blade 3¼", overall 6¾"
The Regular Paring knife is our all-time best selling Rada knife. Our customers say that the blade size at just over 3 inches is the perfect length and that the handle fits nicely in their hand. Use the regular paring knife for cutting fruits and vegetables as well as other paring tasks.
---