Posted by Tony on 3rd Jun 2021
Our newest product is here, just in time for fishing season! The Onion Blossom Maker is the only utensil you need to make perfect onion blossoms, just like you see in restaurants and county fairs! Our new set includes a Breader Bowl, perfect for breading or seasoning all your vegetables and meats with no mess. This is an amazing gift for the onion blossom-lover and fisherman. 100% made in the U.S.A. by Camerons Products in Colorado Springs, Colorado.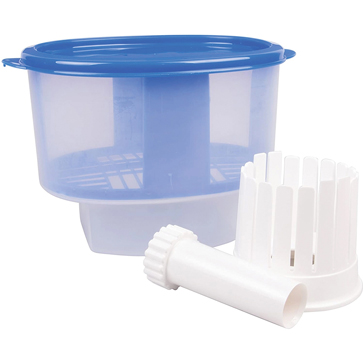 Instructions are easy:
Place your breading, seasoning, or marinade in the bottom of the Breader Bowl
Insert the sifting tray along with your meats or veggies
Cover
Flip and shake a couple of times and your done!