Posted by Tony on 10th Jun 2021
New Thin Red Line Flag Hoodies Have Arrived!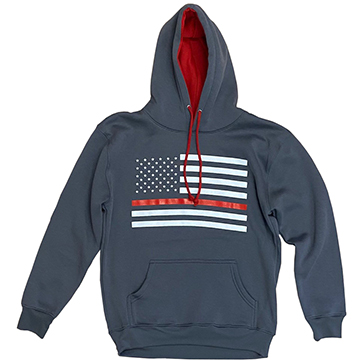 Introducing our very comfortable charcoal hooded sweatshirt with a Thin Red Line Flag on the front! The Interior of the hood and Ties are the same red as the flag line - 100% made in the U.S.A. by Tipsy, Inc. in Vernon, California!
"The Thin Red Line of Courage" represents the last ounce of courage firefighters find deep in their blood to conquer their darkest fears in order to save and protect life and property. For firefighters, their friends, and family, The Thin Red Line Flag is full of meaning.