Posted by Tony on 27th Oct 2021
We're here to welcome an American made classic, Roy Toy, just in time for 2021 holiday shopping season!
Every generation can remember the crisp pinewood smell while building their own log cabin or fort with these wooden log building sets from Roy Toy. Each piece is crafted from materials of 100% USA origins and colored with food-grade dyes. Also, Roy Toy lightly embosses the surfaces of each wooden block for a smooth finish that is comfortable for little hands. These components guarantee a safe, fun American made toy for your children!
All of the toys Roy Toy offers are crafted of Eastern White Pinewood, sustainably-harvested in Maine.
If you're looking for made in America gifts for the kids this year that entices them to put the video games down, this is a great solution. The Wooden Log Building Sets from Roy Toy are natural, safe toys that teach coordination, encourage imagination, and promote sharing.
100% Made in Machias, Maine by the Dennison family for nearly 80 years.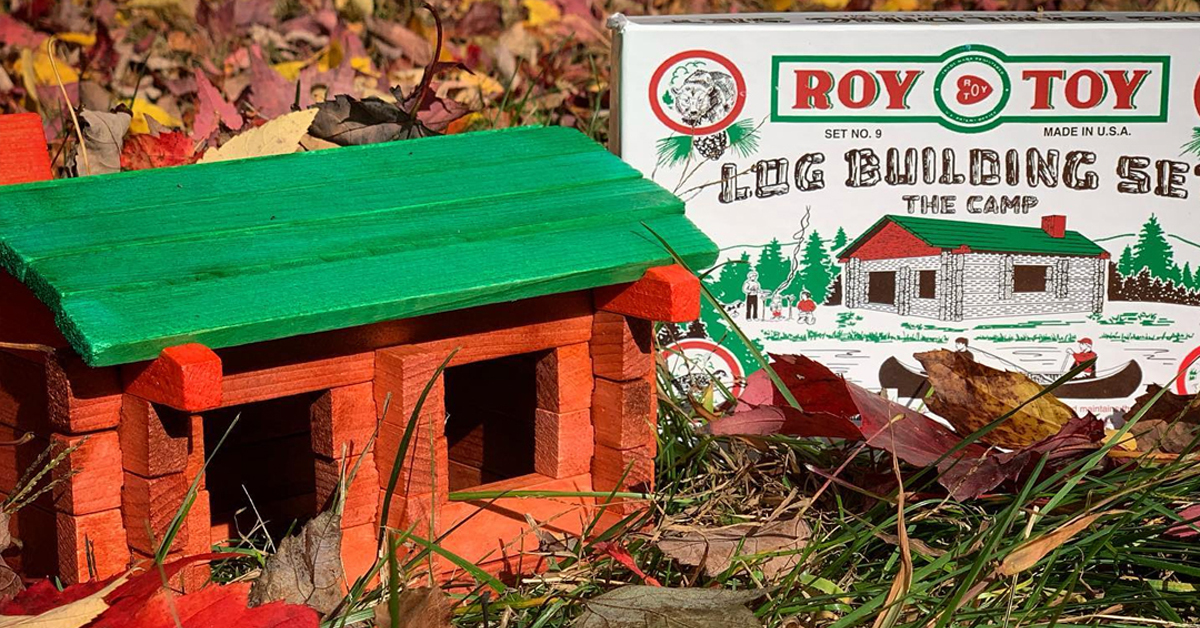 --

This holiday season, give the gift that entices our youth to put down the phones and video games and start working with both the logical and creative idea of their brains!