Posted by Tony on 2nd Jun 2021
Made in America Store Launches E-Gift Cards to Make On-Line Shopping Even Easier
"Announcement Comes Just in Time for Flag Day, Father's Day, Graduations and Wedding Season"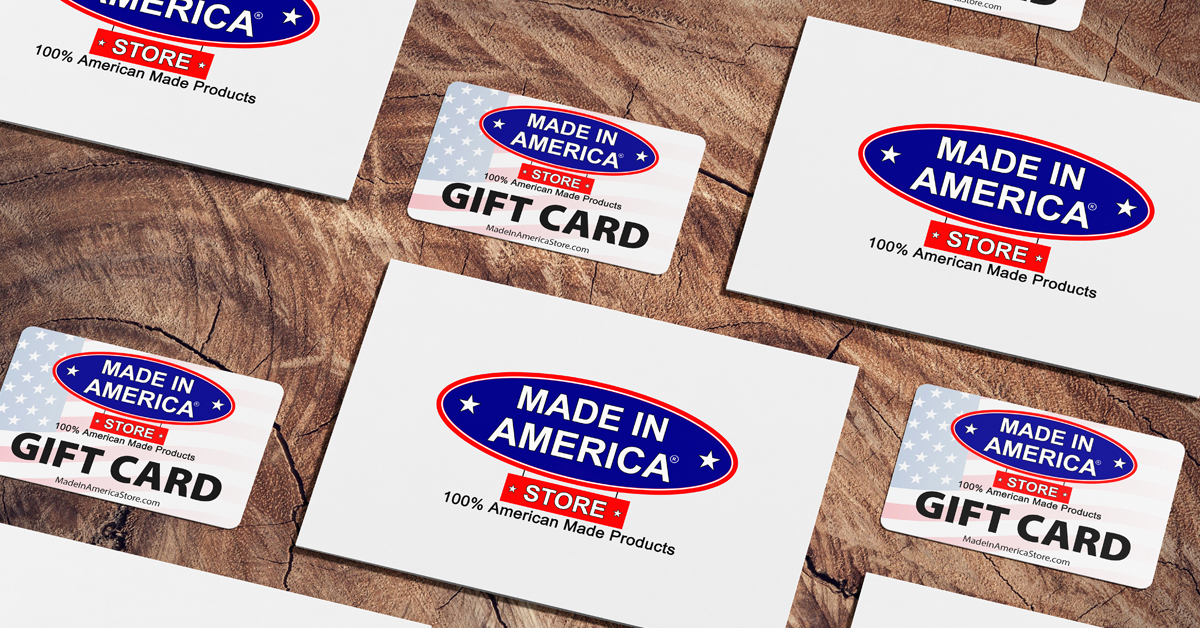 Elma, NY. Mark Andol, founder and owner of Made in America Store and General Welding & Fabricating, is pleased to announce a new way to meet increasing national demand for American-Made products.
"In response to feedback from customers wishing to purchase gift cards to be used on our website, www.madeinamericastore.com, we are proud to unveil a brand new product line – our very own E-Gift Cards," Andol began.
Up until 2020 and the Covid-19 pandemic, the Made in America Store regularly hosted tour bus groups from across the United States.Now that America is opening up, the company is again engaging with tour operators to place the Made in America Store on itineraries destined to or passing through Buffalo Niagara.Tour bus customers offered Mark Andol an impassioned, collective voice to the need for E-Gift Cards to be used by their family and friends who would not otherwise be able to travel to our region.
"Now, it's easier than ever to send – via the internet – gift cards to those we love, as well as to business clients and valued employees who understand the wisdom of supporting American manufacturing by purchasing 100% American Made Products," Andol continued.
Customers can choose any denomination of card from an array of beautiful designs. The E-Gift Cards do not expire or lose value, and they carry no fees.The E-Gift Cards can only be used on-line. cannot be redeemed in-store and are non-refundable.For in-person shoppers, Made in America Store does issue unique stainless steel gift cards, manufactured at General Welding & Fabricating and sold at their brick & mortar store locations in Elma, Depew and Blasdell.
"E-Gift Cards will be delivered electronically to the recipient – whether it is the purchaser or someone the purchaser designates – and should arrive withing 72 hours of purchase date.Gifting a Made in America Store E-Gift Card is a great way to get a jump on summer and to plan ahead for holiday gift-giving.With more than 10,000 products in our inventory, there's something for everyone and no better time to save and create U.S. manufacturing jobs," Andol concluded.
Click here to shop today for the Made In America Store E-Gift Card!