Posted by Tony on 6th Jun 2019
The Ultimate Father's Day Gift for 2019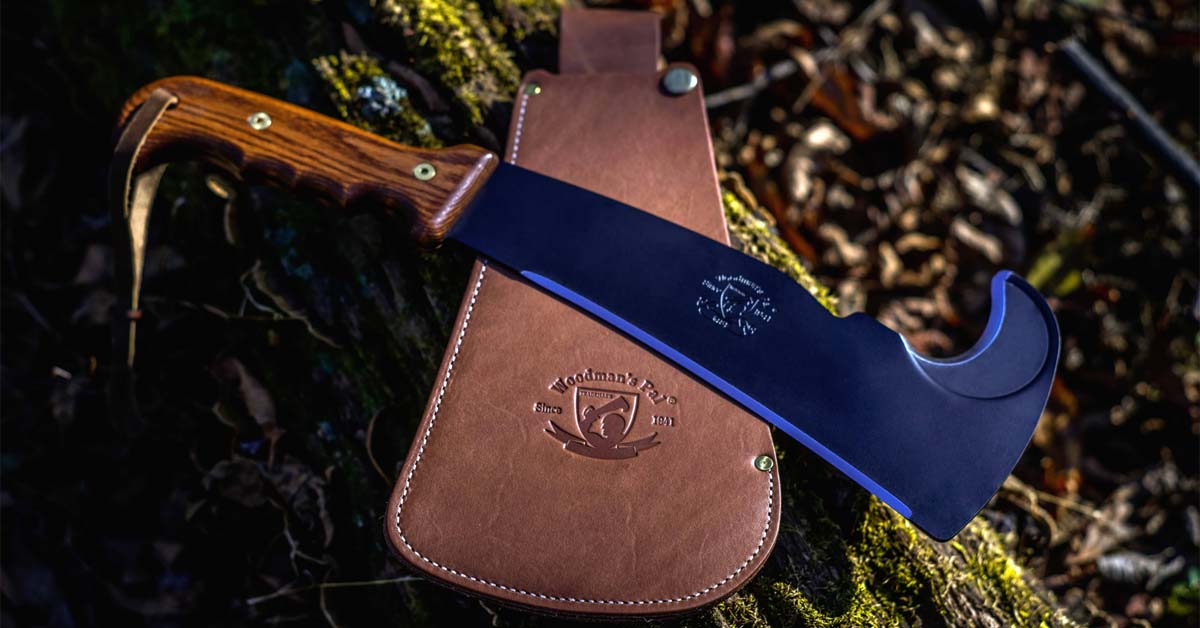 The World's Finest Land Clearing Tool
Handcrafted to Mil-Spec "LC-14-B" in America Since World War II, Family Heirloom – Built for a Lifetime!
Included In Your Order:
Woodman's Pal Tool
Leather Sheath
Authentic Copies of the Original 1941 Owner's Manuals
Versatile, Full Size, 280 Grit, Lansky Sharpening Stone
Woodman's Pal Sticker
Put IT to the test:
Chop, Cut, Trim, Prune, Split, Blaze, Brush, Clear, Build Perfectly Balanced for an Efficient, Accurate and Comfortable Swinging Motion.
Unique Forward Weight Blade
Chops up to 1 1/2″ Diameter Saplings with Single Stroke
Fells Larger Trees and Brush By Consecutive Notching
Chisel Sharp Sickle Hook Trims Vines, Growth then Pulls and Stacks Trimmings
The Woodman's Pal guarantee
Lifetime Warranty and 100% Satisfaction Guaranteed through Woodman's Pal.
If, for any reason, you are not completely satisfied, return it to Woodsman Pal and they will refund your purchase price, no questions asked!
---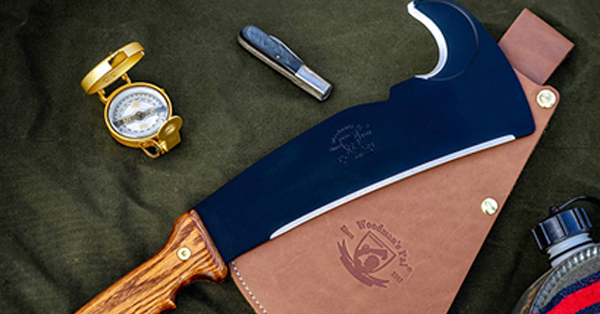 SPECS
Length: 17″ Overall
Weight: 21 Oz – Tool only
Cutting Area: 10.5″, Slightly Concave for Efficient Cutting. Convex Grind for Extreme Strength
Sickle Hook: 2.5″ Chisel Sharp
---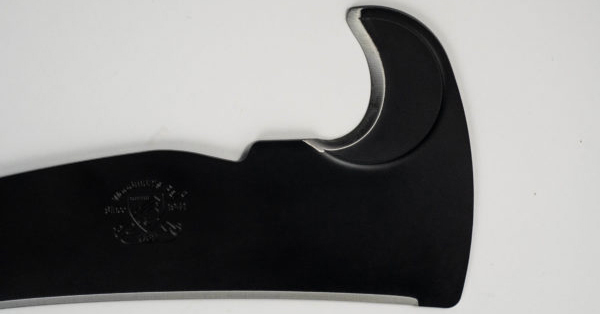 BLADE
Material: 1074/1075 Spring Steel, .110″ Thickness
Precision Laser Cut Forged in Fire – Treated up to 1500 Degrees F Solar Matte Powder Coat Finish for Ultimate Corrosion Protection Individually Hand Sharpened and Assembled by Pennsylvania Craftsman
---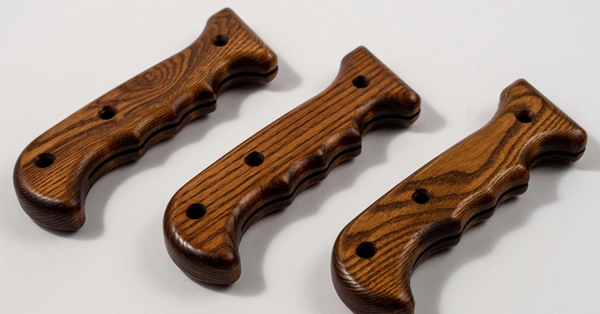 HANDLE
Handmade by Amish Craftsman
Ash Wood Handle is Stained for Appearance, then Urethane Coated for Protection and Finally Hand Rubbed with Beeswax for Extra Grip and Tact
Each Handle has a Unique Wood Grain
New Finger Grooves Allow for a more Secure and Relaxed Grip that Helps Prevent Repetitive Motion Hand Strain
The New Handle has been Lengthened Slightly to Provide more Torque when Chopping
The Lengthened Grip Provides for Multiple Hand Positions
Rectangular Shape with Rounded Edges helps maintain Blade Alignment when Chopping
Leather Wrist Strap has a Sliding Adjustment Clip for Secure and Safe Handling
Handle is Attached with Threaded Standoffs and Solid Brass Screws
---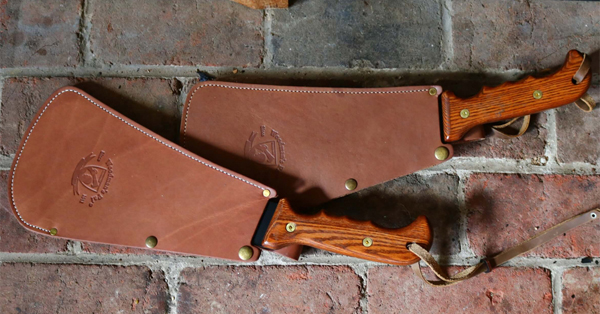 SHEATH
Handmade and Hand Stitched by Amish Craftsmen in Lancaster County, PA
Made with Bridle Quality Leather Treated with Neatsfoot Oil Preservative
Includes Belt Loop for Convenient and Comfortable Carry
Top Quality Brass Snaps keep the Pal Securely in Place
---