Posted by Tony on 9th Nov 2021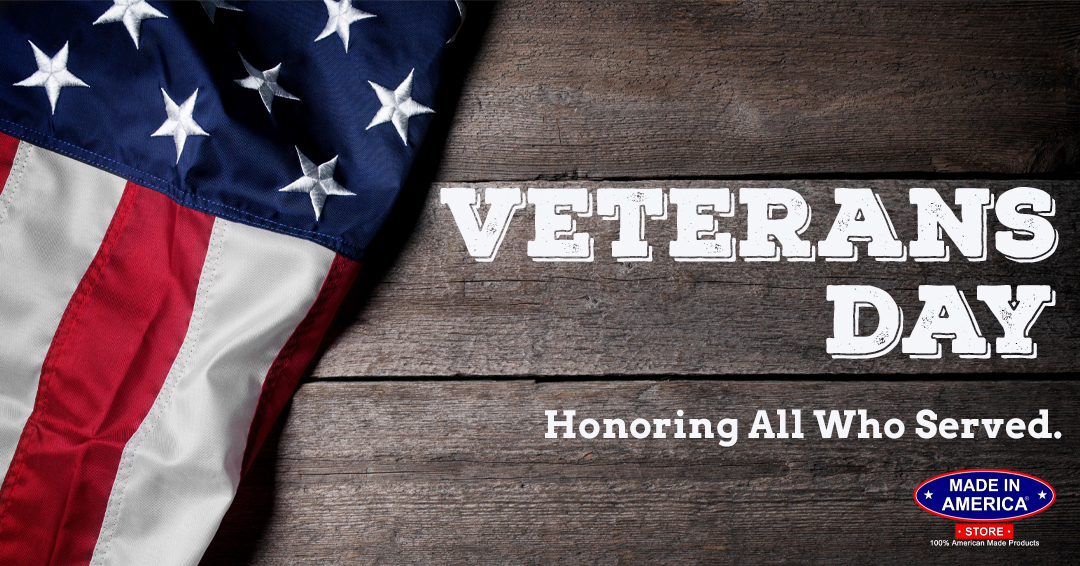 Thursday, November 11th, is Veterans Day, a day thank and honor all who served in the U.S. Armed Forces. Not to be confused with Memorial Day that commemorates the men and women we lost while serving the U.S.A.
All across town you will see special opportunities for our veterans like sales, freebies, and events. The Made In America Store is no different - All Veterans and Active Duty Military will get 20% off their entire order, both online and in-store!
Veterans and Active Duty get 10% off every day at the Made In America Store, but on Veterans Day, this is our little thank you.