Posted by Tony on 12th Aug 2019
Here's What We're Featuring At The Erie County Fair 2019!
Limited Time Deals On Wigwam Socks, Betsy Ross Merchandise, New Decorative Wooden Signs, Pink Buffalo Lawn Ornaments, New Military Merchandise & More!

Buy 3 Pairs or Packages, Get 1 Pair or Package FREE On Wigwam Socks!
This deal is only available at our Erie County Fair location!
Now until August 18th, visit our Erie County Fair location and purchase 3 pairs or packages of Wigwam Socks, get the 4th Pair or Package FREE!
---
Perfect for back to school, new steel-toe work boot socks, winter sport socks and everything in between.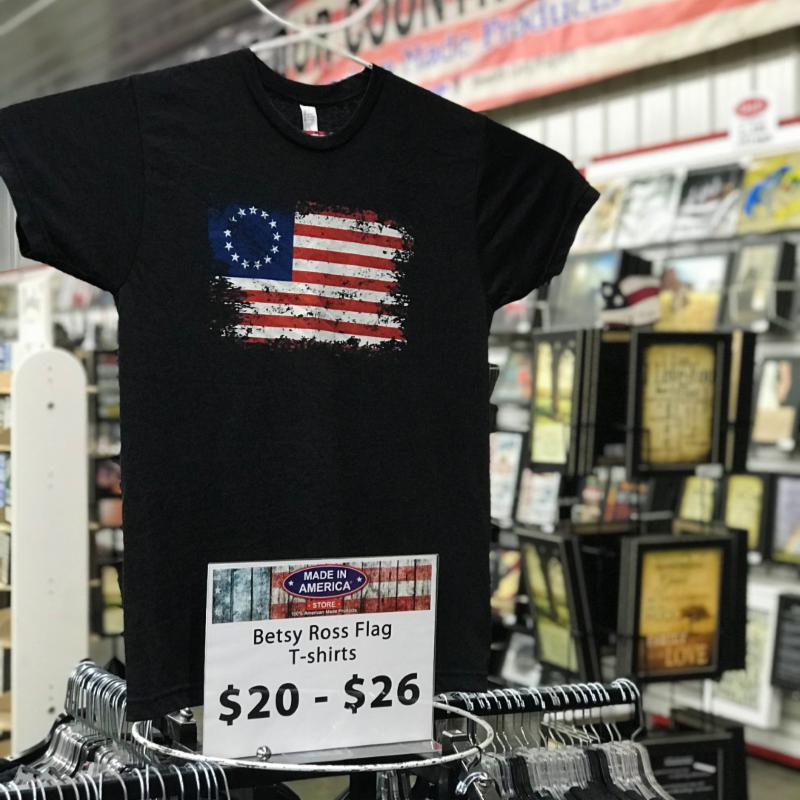 *NEW*
ERIE COUNTY FAIR EXCLUSIVE!
Brand new Betsy Ross Flag Tees are in!
---
In addition to the tees we have restocked the Fair with Betsy Ross Flags & Decals - Hurry, these items are HOT.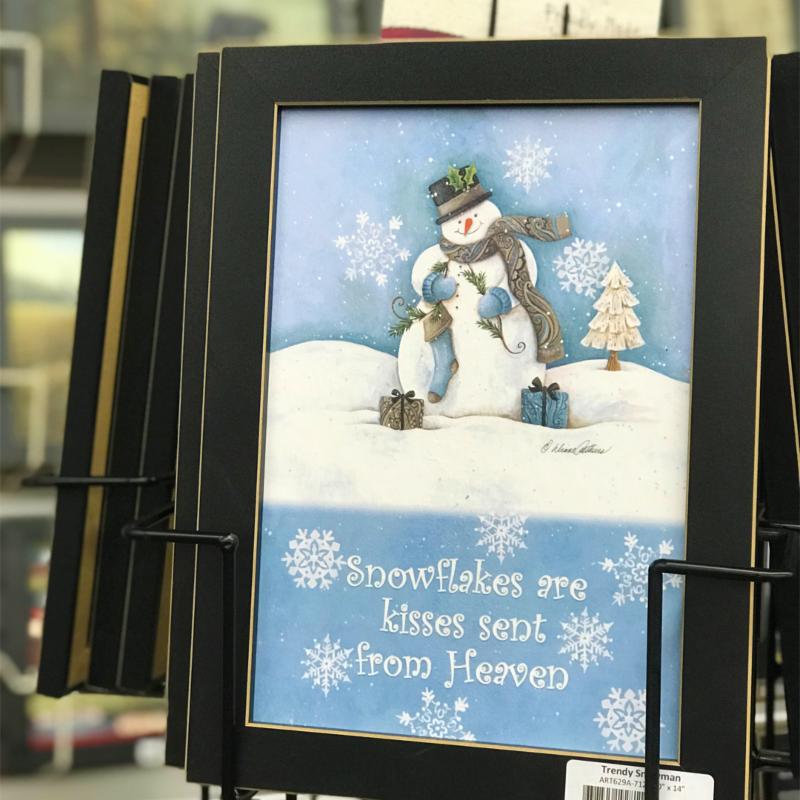 Bigger & Better Variety of Signs!
Last year we introduced a brand new vendor of decorative wooden signs, and this year we've expanded our inventory!
---
In addition to the new wooden decorative signs, we've expanded inventory on our Vintage Tin Signs, "My Word!" Wooden Signs and more!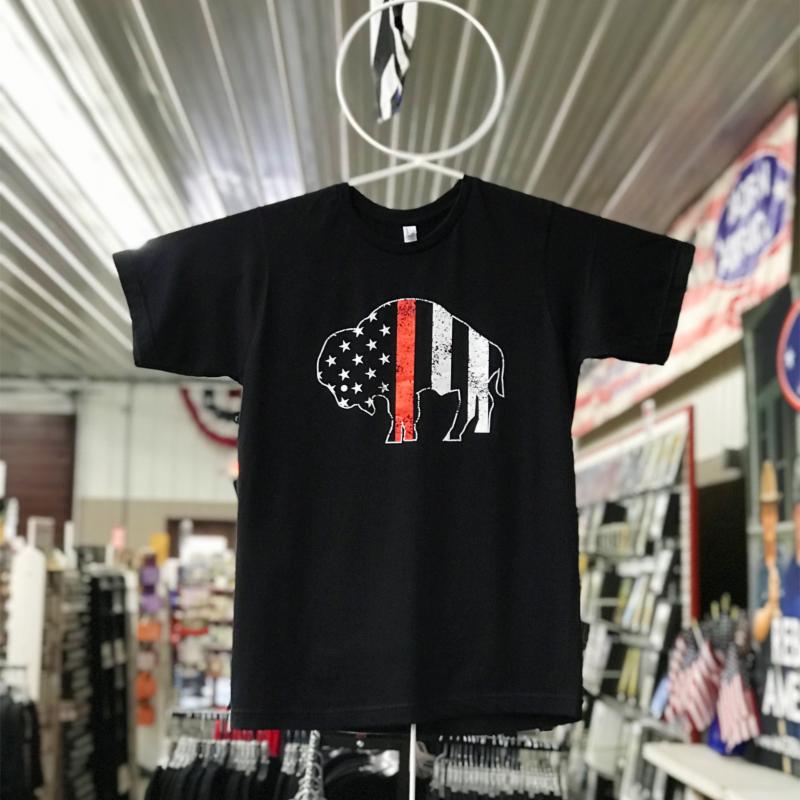 *NEW*
Thin Red & Blue Line Buffalo Tees
The Thin Red Line is both a tribute and a reminder of the sacrifice, and the difference, made by our first responders.
Thin Red Line Buffalo Tee is also available in the Thin Blue Line variant!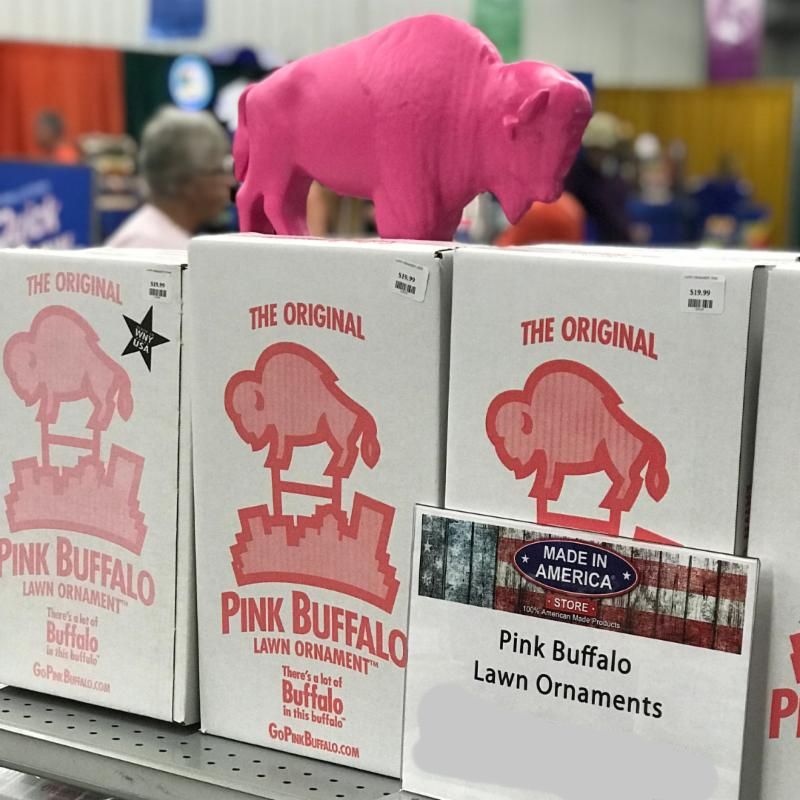 The Original Pink Buffalo Lawn Ornament
Show your #Buffalove!
Made from thick, durable plastic, This Lawn Ornament is ready for all-seasons and was made using a fade-resistant formula!
Visit the WECK Radio kiosk by the Historical Building for a chance to win 1 today!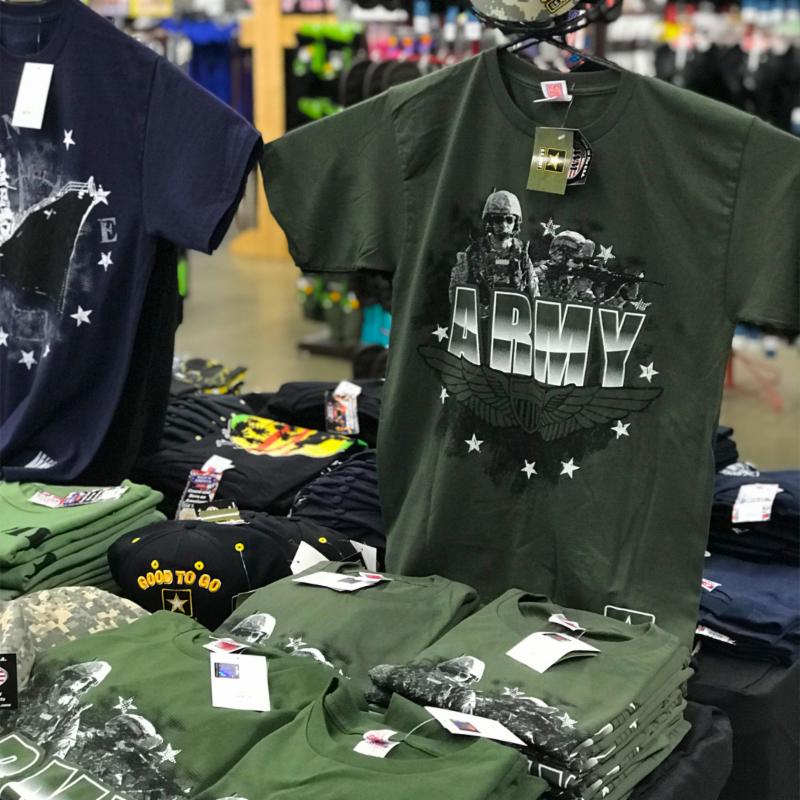 *NEW*
Military Tees, Caps & Duffel Bags
Last month we introduced JWM's Military Caps and Duffel Bags. This month we're excited to announce that we are now carrying their Military Tees, representing The US Army, US Air Force, US Marine Corps, US Navy, and Vietnam Veteran!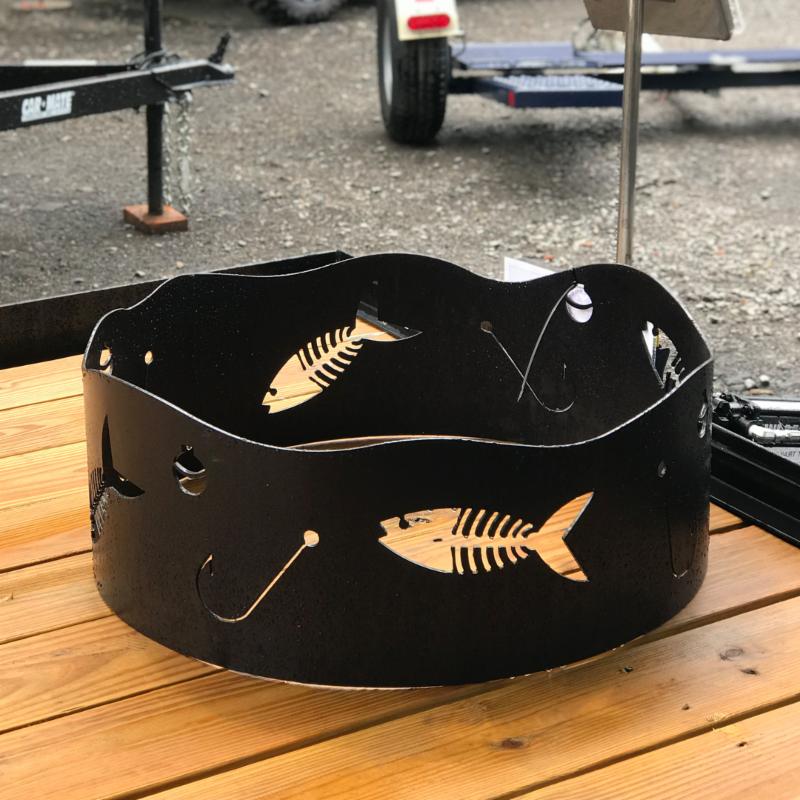 *NEW*
One of the hottest selling items during the summer months are our Fire Rings, manufactured right here in Western New York by our parent company, General Welding & Fabricating!
New for this year is our wavy top cut Fire Rings!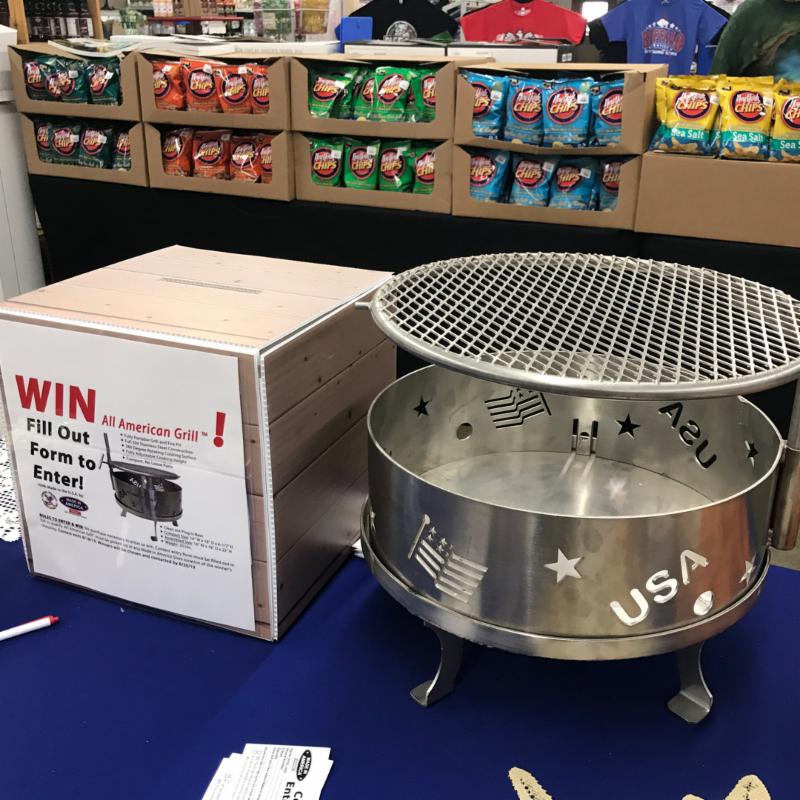 *GIVEAWAY*
Visit the Made in America Store during the Erie County Fair to enter to win an All-American Grill!
---
This is the world's first 100% USA made Stainless Steel grill that is portable and self-contained!
Find Us Here
Made In America Store can be found in the Expo Hall, connected to the Events Center!